ROCKAWAY BEACH NYC
HANDYMAN SERVICES
Welcome to Rockaway Beach Handyman Services, Where our core belief is Quality Service at Reasonable Rates. And we want to Help all Rockaway Beach Residents who require Affordable Handyman Services or Cheap Home Repairs the ability to hire experienced tradesmen with the same ease and simplicity as it takes to buy your weekly groceries. Its Sad, but True to say there are always one or two bad apples in the "Big Apple Area" that spoil the reputation of the others and its not any different with Handyman Service Companies. A Handyman is a skilled professional who is able to carry out various types of home repairs or renovation projects. Not every Handyman is skilled in every type of home repair job. Some may specialize in carpentry, roofing or painting jobs while others may do only plumbing, flooring and assorted electrical jobs at Rockaway Handyman Services, we have assembled crews that are not limited to single skill sets, SO WE CAN DO-IT All ! Instead of calling three different trades for a single job, just make one call to Rockaway Handyman Beach and it's done with an attached one year guarantee on all workmanship, thereby instilling credibility, trust and repeat business. Whether your To-Do list is minor or extensive, Rockaway Handyman can get the job done in a timely fashion, small jobs or major projects, we will take care of it for you. 100% Stress Free. So, CALL US NOW for a free price quote or by text-email, Rockaway Beach Handyman, we are by far the Cheapest on the Beach ! and One Call REALLY. Does it All..!
HANDYMAN JOBS WE DO
Whatever your job, whatever your task, Rockaway Queens Handyman Services can help. We are your qualified handyman service ready to help householders and small businesses deal with all those little and at times odd jobs that for some reason or another never ever seem to get completed around your house, apartment, condo, beach rental or small-mid size business.
Proper Hanging of Flat Screen TVs, Mirrors, Paintings, Pictures, Shelving

Assembling Flat Pack, Kit Furniture, IKEA, Depot, Staples, All Varieties

Electrical, Changing Lighting Fixtures, Ceiling Fans, Device's, Bulbs

Painting Pros, Spackle & Tapering, Painting Interior and Exterior

Cleaning Pros, We Clean Everything and Anything to Spotless Condition

Decks, Patios, Sheds, Showers, Carpets, Staining, Sealing and Painting

Power Washing Specialists, Windows, Siding, Gutters....We Wash all Away

Installation and Removal of any type or size of Air Conditioning units

Smart Home Services, Networking, Security - IoT, Smart Thermostats

Blinds, Drapes, Carpentry, Plumbing, Roofing. We Do it All and Much More.

The Peace of Mind in knowing that your Job is Done Right, the First Time !!
Get Quick Quote
Our TIPS OF THE WEEK
When it comes to construction we do it all, for your next project you know who to call.

Cutting a board with a circular saw from the backside. Smooth as silk, no splintering.

The best tools and the right tool for every job, they just make all jobs faster, easier and superior and that cuts overall costs.

Scoring the cut line on the wood with a sharp utility knife always returns a perfectly clean cut with no splintering... Score.!

Retractable measuring tapes can be converted for use as a plumb bob. A weight used to measure plumb, or vertical straightness.

Make a Draft Snake by sewing a tube of fabric to fit the width of your entry door bases and filling it with dried rice, doors secured.

This trick is for un-bruised thumbs, hold the nail with pliers, hammer it in enough to get it stable, then hammer it home.

Drive an nail through the board and into the sawhorse to prevent the board from slipping while you rip it with your circular saw.

Measure twice-cut once sounds juvenile but it saves time, product and $$ money at the end of almost every job.
THINGS WE DO
Were here, for all your large and small repair and maintenance needs.
View Full Portfolio
Why Choose Us?
In an industry known for not delivering, We Deliver! New York City Handyman is all about higher standards and better results. We do this by providing prompt service, professional craftsmen, and guaranteed work. With a team of experienced professionals on staff, we assign the best craftsman for the task at hand and can get to your project quickly.
AFFORDABLE - competitive - affordabale rates, from only $25 for half an hour
FAST - quick response time get that job/project completed on time/budget
PROFESSIONAL top quality guaranteed, fully-qualified handyman team
RELIABLE - available evenings and weekends! we work with your busy schedule
EXPERIENCED - over 45 years of experience, skilled New York tradesmen
PEACE OF MIND - in knowing that your job/project was done right, the first time
delighted Clients
" I just wanted to let you know how pleased I was with your handyman services and, in particular, Johnny. I have struggled to find the right workmen for any job and your service was exactly what I needed - a one stop shop for a number of jobs that I needed done. He never made me feel that any job I asked to be done was any trouble at all and gave thorough and clear advice. I would not hesitate to use Breezy Point Handyman services again or recommend them to others. I highly recommend Johnny in particular but have also been pleased with your shift response to my numerous e-mails. I thought that it was important to give this feedback because people are often quick to give negative feedback but not as eager to say positive things." thanks and relay this message to Johnny. Boy Best Regards, Landlord, Shirley "

" I was very impressed with the service I received from Breezy Point Handyman Services. John did some work in my clinic (he changed the locks, painted the walls, fixed the ceiling and hung up some pictures and my qualifications). All the work was done to an excellent standard. He was on time, very courteous and very neat. I wouldn't hesitate recommending Breezy Handyman Services. I have already referred him to my friends and colleagues, Dr. Debbie. "

" I am a New York landlord with six properties and Rockaway Handyman Services looks after the maintenance on all of them for me. They are quick, professional and very affordable. All tradesmen seem highly-skilled and do a good, clean job. I know that as soon as a tenant calls me with a problem I can pass it onto Rockaways Handyman and it will be resolved asap without me having to worry about it. I have recommended Rockaway Handyman Services to everybody I know. They do a first-rate work at very fair prices, thanks again guys and gals in advance, Arty Snelling "

" Preferred Management Solutions work with contractors across the country and began working with Rockaway Handyman Services in 2011. Our business relies upon us working with professional and reliable contractors who can work within our timelines and to our service levels. During the time that we have worked with Rockaways Handyman , I have found them easy to deal with, highly professional and they provide us with regular updates as to the status of our jobs. The team up there will always bend over backwards to help where they can even if this involves working slightly outside of their desired radius or skill sets. Our customers report that they are always polite, on time and complete their work swiftly, quickly and rubbish free. I would highly recommend Rockaway Handyman Services to both private and commercial customers and look forward to working with them throughout 2016. Rebecca Taylor - Operations "
Latest Posts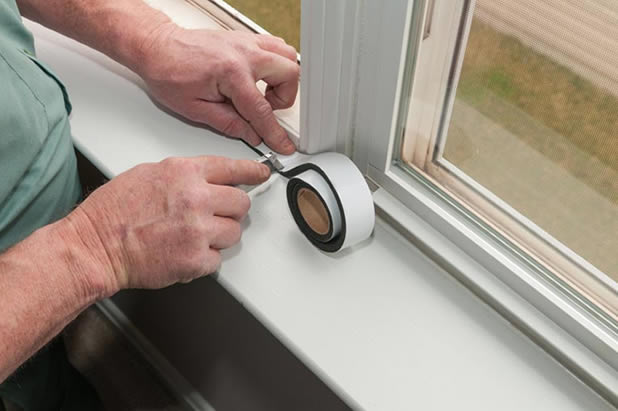 Don't wait too long. When cold weather and short day's arrive, you won't want to discover that nasty "Cold Air" blowing in through your window's or out of your heating system.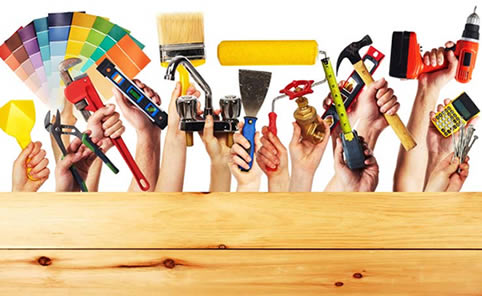 Here you'll find the fastest, clearest, and most expert advice for DIY repairs. And, if we don't have the best article or video to answer your project needs, we'll send you to the site that does.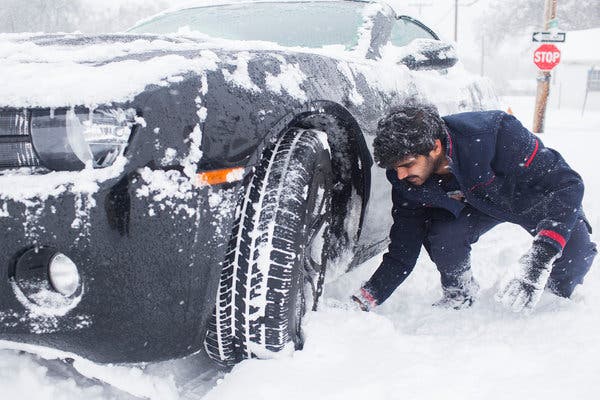 Here are Some Tips for Putting Together the Complete "DIY Emergency Kit" for your Car or Truck. Life-saving Items to Keep in your Vehicle's in Case that Winter Emergency Happens to You.